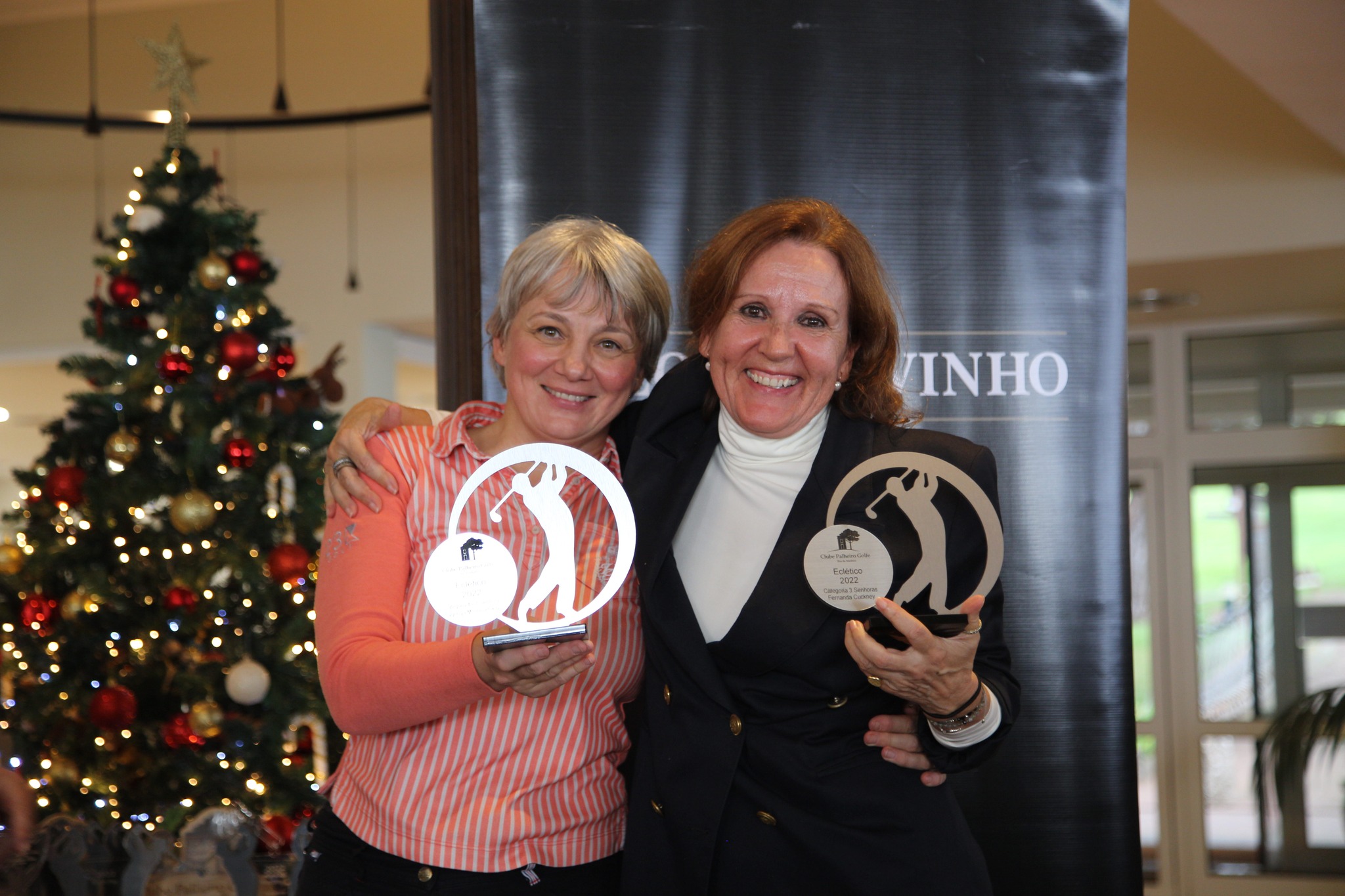 On December 10, the Yellow Ball Tournament was played at Palheiro Golf. This tournament was played between teams, each consisting of 3 players who, at the beginning of the game, received a yellow ball. The objective was not to lose the ball. The team that lost it was automatically disqualified, continuing only in the individual classification.
Of the 12 teams entered in this tournament, 6 managed to complete the 18 holes without losing the yellow ball.
After the Tournament, the traditional Christmas lunch was held at the Vista Balancal Restaurant, where family and friends joined the players to celebrate this great day and welcome Christmas.
A thank you to the company Mega Drinks which sponsored the wines served during the meal, to Loja do Vinho with the usual sponsorship in the monthly Medal and Stableford Tournaments and also with the sponsorship of the digestives.
After the meal, the Chairman of the Board of Clube Palheiro Golfe, Duarte Rodrigues and his team began the awards ceremony.
In the classification of the Bola Amarela Tournament, the team of Duarte Rodrigues, Nidip Handa and Élia Handa was the best on the field with a total of 40 points. In 2nd place, with 32 points were
António Vasconcelos, Antonio Sales Vieira and Anton Rensburg. The 3rd place on the podium went to Denis Camacho, Fernanda Cuckney and Celina Abreu with 31 points. In the individual classification, the best players on the field were Nidip Handa (38 points), Nuno Sousa (34 points) and John Malkin (34 points).
In the Stableford Gross classification, the winner was Club President Duarte Rodrigues with 30 points.
The Club wishes all its members, family, friends, collaborators and sponsors a Merry Christmas.