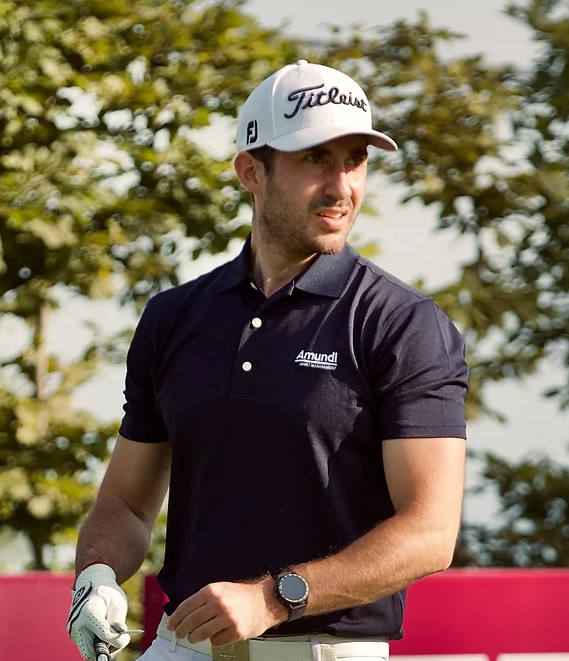 The 3rd edition of the Palheiro Gardens Golf Classic takes place on 28 and 29 April.
Funchal, Madeira – Palheiro Golf, one of Madeira's most luxurious golf destinations, is delighted to announce the next Palheiro Gardens Golf Classic. The event is scheduled to take place on 28 and 29 April 2023 and is expected to attract golf enthusiasts from around the world.
The Palheiro Gardens Golf Classic is a two-day golf tournament that promises to be an exciting and memorable experience for all participants. The event is open to golfers of all levels, with several men's and women's categories. Participants will have the opportunity to play on the Palheiro Golf course, renowned for its stunning views and challenging layout.
In addition to the golf tournament, participants will also have the opportunity to enjoy the stunning scenery of the Palheiro Gardens, a lush botanical garden located next to the golf course. The garden houses a vast collection of exotic plants and flowers, making it a perfect place for nature lovers. This event is the perfect ally to the famous Flower Festival of Madeira and for this very reason is part of the Regional Directorate of Tourism's calendar of events.
Gastronomy
The Palheiro Gardens Golf Classic is not only about golf and nature, it's also an opportunity to enjoy the best delicacies of Madeira's gastronomy. The event will feature a Sunset Party on the panoramic terrace of the Vista Balancal Restaurant where participants can enjoy some of the local delicacies prepared by Chef Gonçalo Bota and Chef Teresa Freitas. Rum Diplomático will be on hand to prepare some of their legendary cocktails, as well as Coral and Atlantis wine to celebrate a unique sunset.
"We are thrilled to host the Palheiro Gardens Golf Classic and welcome golf enthusiasts from around the world," said Paul Saunders, Executive Director of Palheiro Golf. "The event promises to be a fantastic experience, combining golf, nature and culinary delights. We look forward to seeing everyone on the course!"
Arnaud Serie – trick shot expert and global golf influencer.
This event, this year, will also be attended by the famous French golfer, trick shots expert and influencer – Arnaud Serie: who is one of the World's top digital influencers in the Golf industry.
Arnaud Serie, also known as @arnaudseriegolf, has combined his passion for the sport, challenge and brilliance to help develop the game through a series of engaging digital projects designed to attract the next generation of golfers and promote brands, golf courses, resorts and hotels.
Recognised as one of the biggest digital influencers and trick artist in the golf industry by magazines such as Golf Digest and Forbes France.
Living the motto "Doing things differently" which can be witnessed, in his publications, on social media, where he plays golf in his flat, in supermarkets, on rooftops or in hotel rooms.
This international event already has bookings from hotel guests, tourism and local residents from major markets such as Germany, UK, as well as emerging golf markets for Madeira such as Canada, America, Austria, Italy, Netherlands, Switzerland, France, Ireland, Slovenia, Finland, Brazil, Sweden, Spain, Luxembourg, South Africa and Estonia.
Solidarity – World Cetacean Alliance
Raffle tickets will be sold to be donated to the World Cetacean Alliance Partner (Whale Heritage Site), an organization whose mission is to protect cetaceans and their habitats through global collaboration.
LIST OF VOUCHERS TO BE DRAWN AT THE PRIZE-GIVING CEREMONY
Local: Palheiro Gardens
Date and Time: 29.04.2023 at 15:00